The Easy Steps on Creating Your Wedding Guest List
"Who do I want to be a part of my wedding?" "What should I consider before finally deciding who to invite?" Those are two important questions that you need to answer when planning for your wedding. To help you answer that, there's one important thing you need to prepare—a wedding guest list.
A wedding guest list is the list of people you are inviting to your wedding. At first you may think that creating it is easy and simple, but its process can be very tricky and tough. A lot of wedding details depend on it such as the seats, souvenirs, food, venue and budget—and not doing it right can totally screw up your wedding day!
But don't worry! Creating your wedding guest list will be complicated no more. We will help you do it the easiest way possible.
FOLLOW THESE EASY STEPS FOR YOUR WEDDING GUEST LIST
Step 1. LOOK INTO THESE FACTORS FIRST: WEDDING DATE & TIME, BUDGET AND VENUE – As much as you want to invite everyone, you need to consider certain factors before finalizing your guest list—the wedding date & time, venue and budget. Your guest list is equal to the people you are going to spend your budget on so you need to determine the number of guest you can afford to invite. Check also the venue's accessibility and capability to accommodate. Will your guest make it if you are doing the wedding in the North even if they are coming from the South? Will the venue be too crowded for you and your guests? You also have to finalize your wedding date and time because it will tell you who can be available on your wedding day. Wedding on a holiday means "no school" and "no work" for most people; while weekdays could mean loads of business, work, and school schedules for your guests. Wedding in the afternoon around 4 p.m. until dinnertime is the most ideal time as it avoid rushing and it gives everyone ample time to prepare.
Step 2. DISTRIBUTE THE NUMBER OF GUESTS – You should talk and agree with the number of guest's distribution. You may exactly meet at a 50/50 share of guests. You may also consider giving the 30% (groom) and the remaining 70% (bride). The percentage of guests that each party will bring may still depend on how big the family is. It may depend on who can really attend the wedding and who will shoulder the expenses.
Step 3. CREATE AN INITIAL GUEST LIST BY MAKING A QUESTIONNAIRE – List everyone that you initially consider to be part of your wedding. Formulate questions: Who will be a part of the wedding entourage? Are we only inviting common friends? Does this person matters to us as a couple? Am I only going to invite my friends for 10 years or 5 years? As to what degree of consanguinity are we inviting? When was the last time I saw this person?
Step 4. SET A PRIORITY LIST AND AN EXTRA GUEST LIST – We advise you to set a priority list to narrow down your guest list. On the other hand, you should prepare for an extra guest list so that you can immediately replace those who can't make it. Follow this order in setting your priority list and extra guest list:
Members of the wedding entourage
Immediate family
Closest friends and relatives
Colleagues and acquaintances
Step 5. CREATE YOUR FINAL LIST – You need to make a final list of guests. Your wedding guest list should include the basic information of your guests such as the name, contact information, confirmation of attendance, and other necessary info. We advise you to avoid last minute changes on your final master list because it could totally mix up your guest list.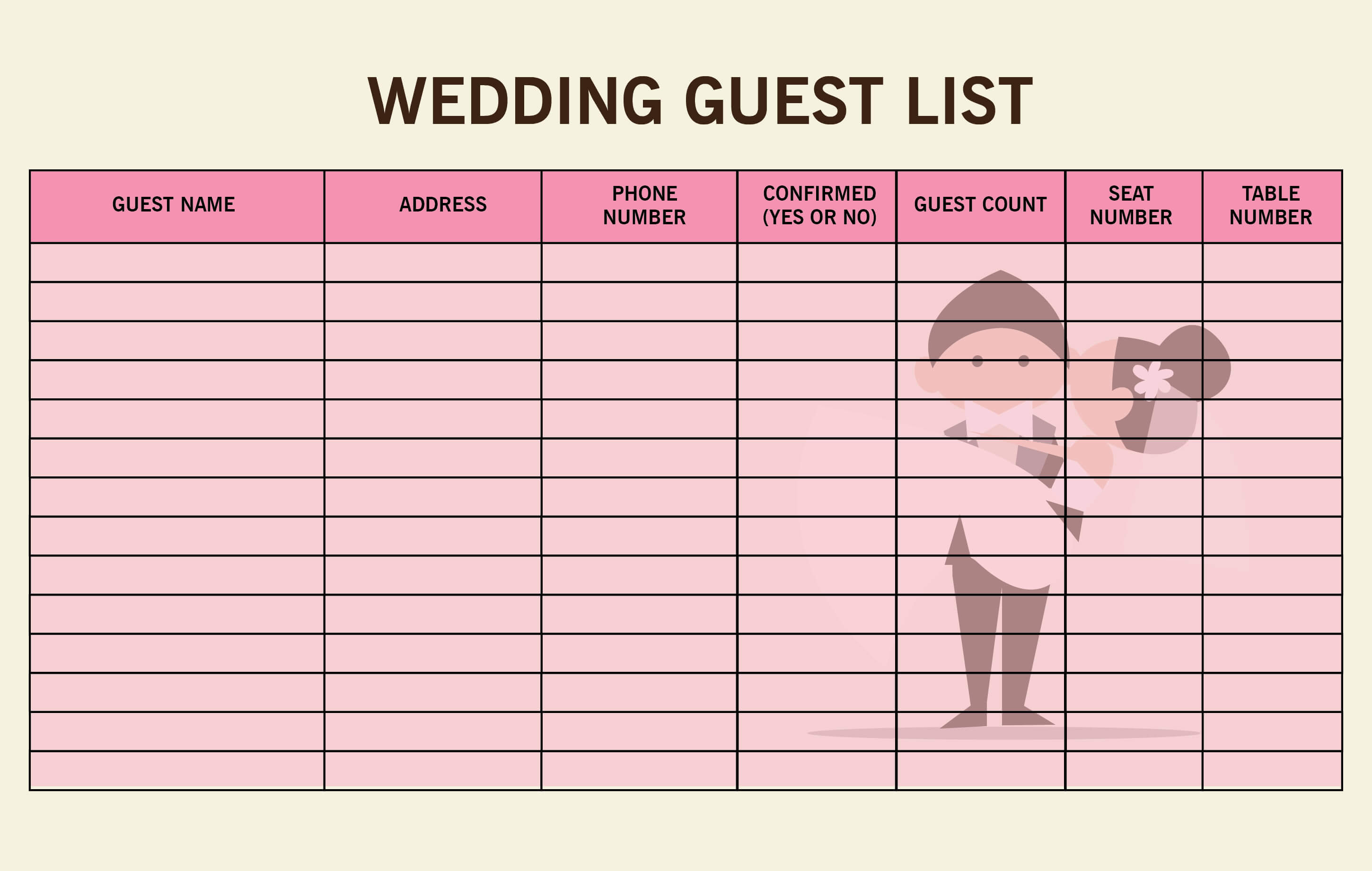 A wedding guest list is one way of taking control of your wedding. It makes the event formal and organized. Moreover, it avoids gatecrashers and uninvited guests. A well-managed guest list reveals the most significant people who are part of your journey in love. There are important people whom you can't imagine not to be with on that special moment. It's your wedding anyway, the decision and the desire of who to invite will still come from you. Just remember to create and manage your guest list carefully because it's a key to an organized and a well-planned wedding.
Follow these steps then creating your wedding guest list will definitely be as easy as 1-2-3!
---
Co-authors:  Ana Tueres, owner of Solutions  Events | Ricci Ang, owner of R&A Events Specialist by Ricci Ang | Gierly  Uy, Sales Supervisor  at Hizon's Restaurant & Catering Services Inc.