9 Perfect Desserts for your Wedding
Give your guests some sweet treats that they will surely enjoy and never forgotten! Here are the 9 perfect desserts for your wedding made by Hizon's Catering:
1. Vanilla Crème Brulee
It has a creamy custard topped with brulee sugar. Everyone will surely love this!
2. Mango Vanilla Panacotta
It has sweetened cream flavored with mango and has mango syrup on top. Its base is made with thickened gelatin.
3. Blueberry Cheesecake
Some of the cheesecakes have a sour taste but this cheesecake of Hizon's is not. Many clients love this!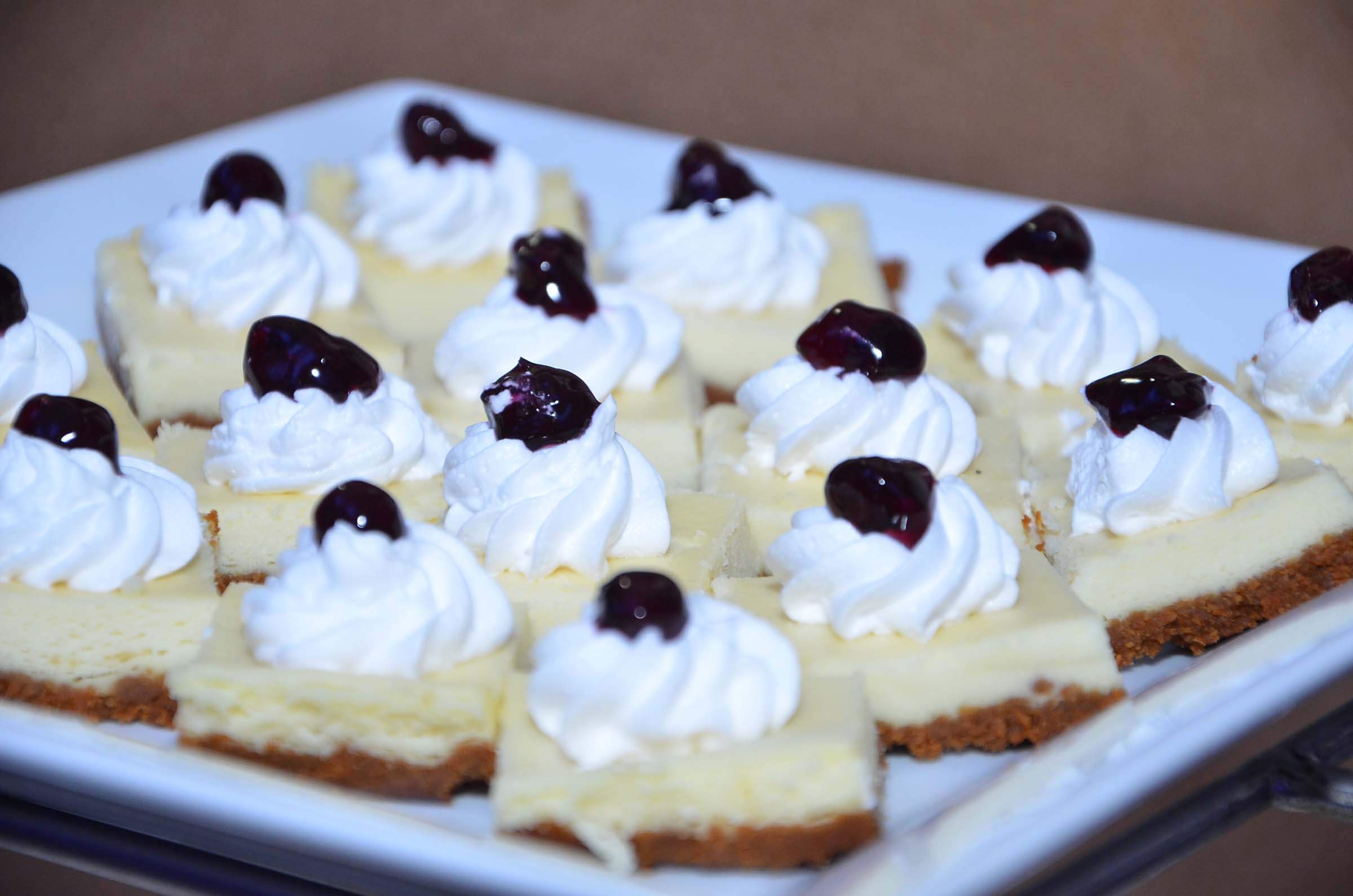 4. Flourless Chocolate Cake
It is a fine cake and it is not too sweet. It has a whipped cream and chocolate powder on top.
5. Sunken Island
It is baked with sweetened egg white and topped with mango and apple
6. Peach Egg Tart
It is a baked egg custard with peach on top. It is quite sweet and has a fruity flavor.
7. Mango Pandan Panacotta
Its base is made of thickened gelatin topped with sago and mango. The mango and the sweetness of pandan flavor blend well.
8. Red Velvet Cupcakes
Red cupcake topped with icing or cream cheese. It's a mix of sweet and salty.
9. Praline Profiteroles
A cream puff filled with hazelnut. It is a flavored pastry cream with almond flakes.
For more wedding planning tips, like us on Facebook at Hizon's Catering or Subscribe to our daily Newsletter below.