< Back to Menu
Lunch or Dinner Buffet Menu Set 10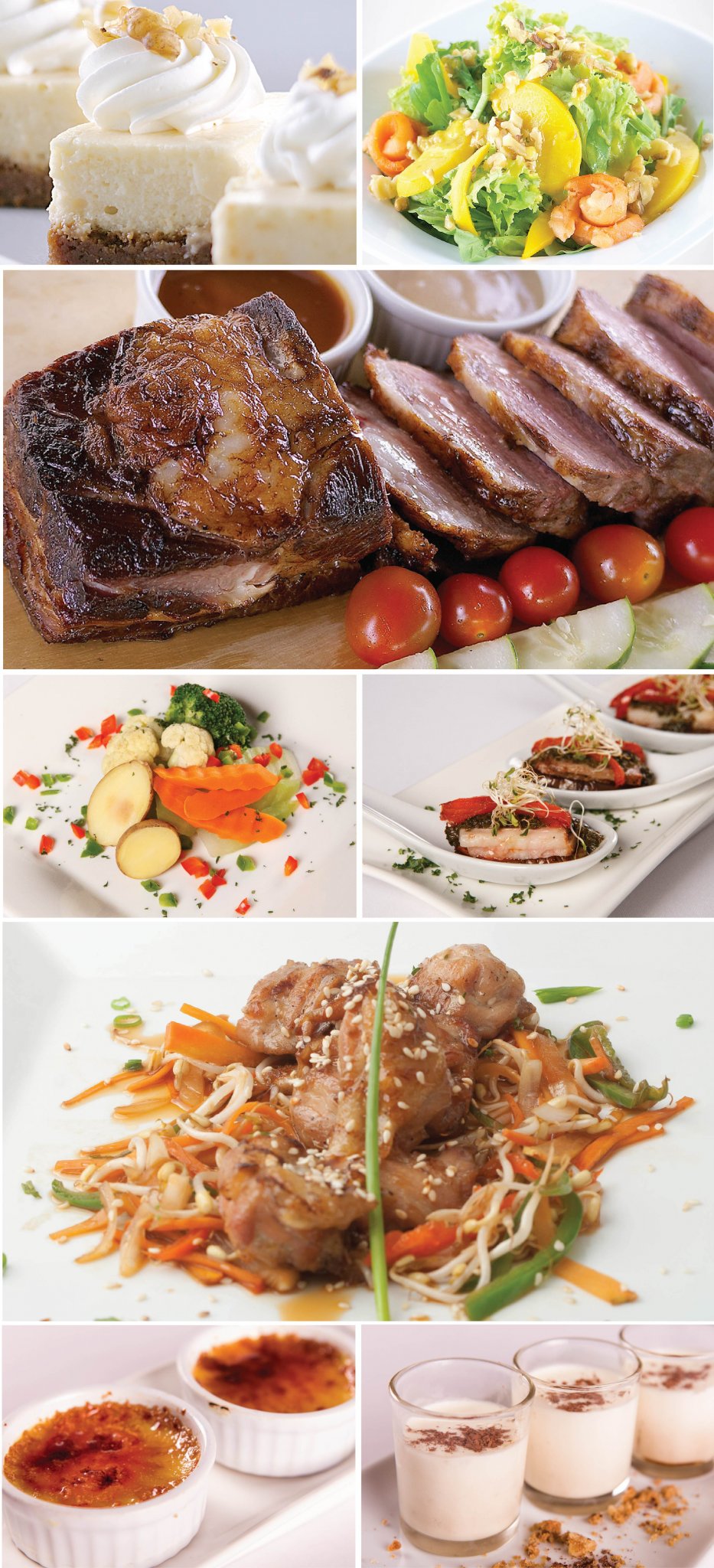 Overview
Service Inclusion
Service Type: Buffet
Ideal for: Weddings Debuts House Party Birthday Party Anniversary Corporate Events
Price Range:
The price may vary depending on the no. of guests, venue and location. For the final amount of the package, please inquire now!

Menu:
Argentinian Steak Canape – grilled beef, grilled eggplant, bell pepper, microgreens and chimuchurri sauce
Shrimp and Smoked Fish Cocoon in Lemon Aioli
Smoked Fish with Mango Tarragon Salsa Crostini
Sesame Flat Bread
Spinach and Artichoke Dip
Cream of Pumpkin Soup
Peach Mango Salad with Peach Mango Vinaigrette Dressing
Cheesy Lasagna – Our house specialty, layers of pasta, creamy white and red sauce with 4 different cheeses
Fruit Crepe Station -crepe made with mango, peaches , banana, chocolate, strawberry , caramel, whipped cream, Prepared as the guest orders
Slow Roasted US Beef with Classic Mushroom Gravy
Grilled Prawns with Lemon Butter Sauce – grilled butterflied prawns cooked on the spot and served with lemon butter sauce
Chicken Teriyaki with Stir-Fried Asian Vegetables
Pepper Crusted Porkloin with Apple Raisin Sauce
Seasonal Vegetables Teriyaki
Steamed Rice
Baked Blueberry Cheesecake
Mango Vanilla Panna Cotta
Tiramisu
Vanilla Crème Brulee
Iced Tea
Softdrinks
This is a sample menu, we customize all our menus to fit the exact needs of each client. The price and contents of a menu will depend on venue, no. of persons, service inclusions and other factors. Please inquire to get a customized menu for your event.
INQUIRE
We would love to customize for you a catering package that suit your exact needs

Share with us a few details about your event. Our event planner will contact you as soon as possible