EVENTS PLACES IN MANILA
Within the metropolis, there are hundreds of events places.
The majority of the choices are air-conditioned function halls and open gardens. An event place in Manila can accommodate various functions from buffets to seminars. These venues can cater to small and big occasions, from 50 to 5,000 people and more. The rates of venue rental start from Php12,000. Here are what you need to look for for an events place.
Key features of an events place in Manila
A premier venue for various local and international events
Boasts of modern facilities and amenities
Provides distinctive, professional, and personalized service
An ideal venue for traditional or Hispanic-themed events
Provides in-house lights and sound system
A venue along Roxas Boulevard amidst the stunning sunset as the event's backdrop
Easily accessible to guests
Provides in-house lights and sound system
A venue strategically located along Roxas Boulevard
Grant guests an easy access to the place
An al fresco garden venue that emulates the 1500s setting
Suits historical or traditional-themed events especially Filipiniana wedding
Perfect for couples who prefer traditional Filipiniana outdoor weddings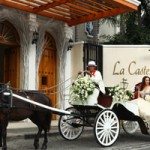 A venue located in the streets of historical Intramuros
An expansive covered hall covered with perennials and water elements
We can assist you in finding the perfect venue for your celebration.
Please inquire to get the current rates and packages of this venue.