< Back to Venues
Pavilion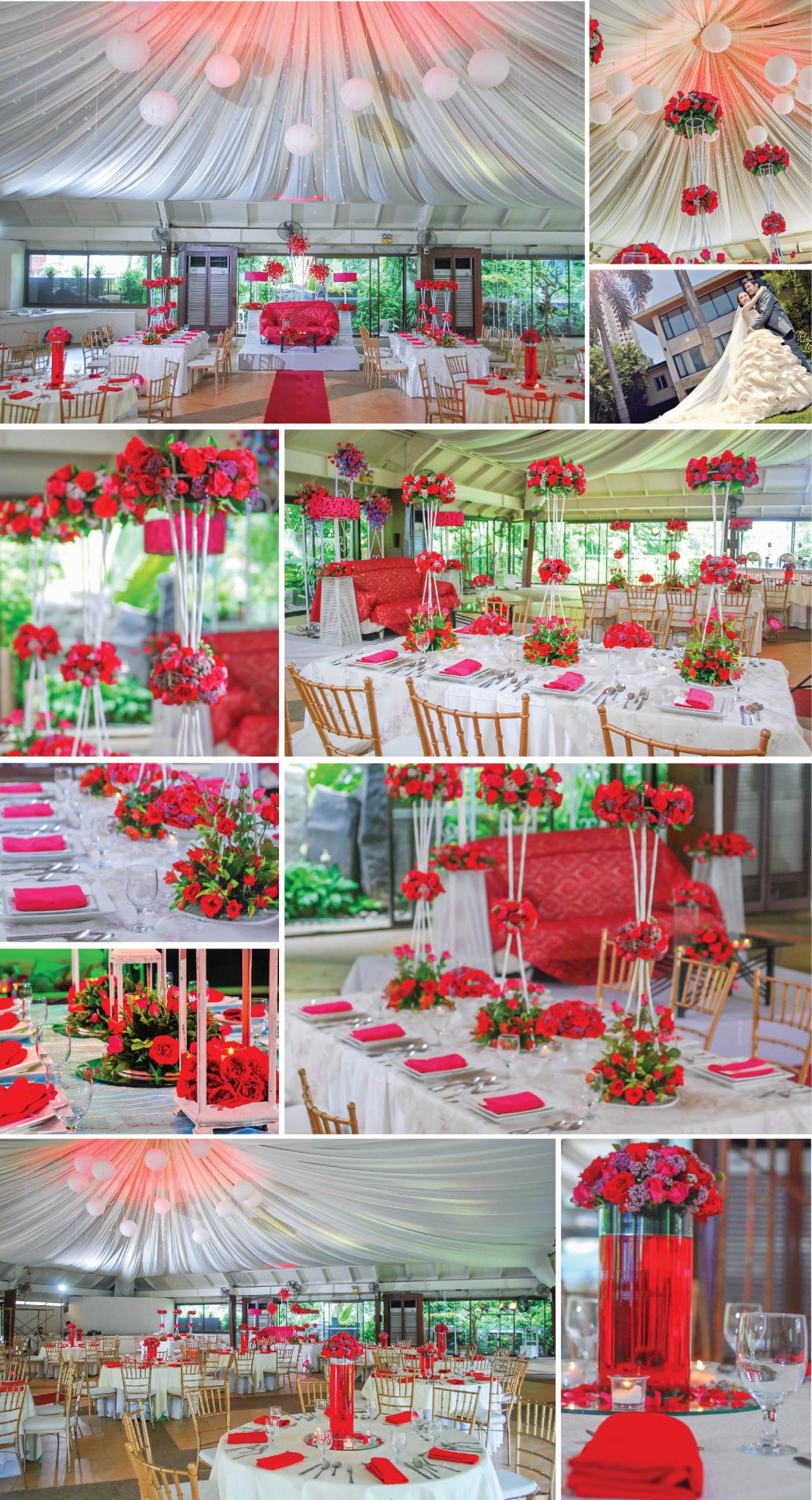 Overview
Location Map
Contact Details
Features & Amenities
Oasis Manila
Located along Aurora Boulevard, Oasis is a definite attraction from the busy metro. With three spacious function halls to choose from, its garden ambiance makes it an ideal place for celebrating special occasions and conducting corporate events.
Pavilion
The Pavilion, the biggest of the three facilities in Oasis, features a beautifully manicured garden for a fantastic wedding, an elevated stage with spotlights for the wedding band, and a choice to have your wedding reception Al-fresco or air-conditioned.
Function Room type: Air-Conditioned Function Hall
Ideal for: Weddings Debuts Kiddie Parties Birthday Party Anniversary Corporate Events
Location: Mandaluyong, Pasig and San Juan
Capacity:
Buffet: 150-450 pax
Plated: 150-450 pax
Cocktail: 300-500 pax
Seminar: 150-450 pax
Pricing
Venue Rental Only: N/A
Venue + Catering Package: N/A
Contact Person From Oasis Manila

Name:

Tel No.: (02) 721-4585 | (02) 724-5016

Mobile: 0917-805-8049

Email: info@oasismanila.com | oasismanila@gmail.com
from Hizons Catering

Name: Ms. Gierly Uy

Tel No.: 925-0107 loc. 222

Mobile: 0917-591-9589

Email: gierly.hizonscatering@yahoo.com
Website:www.oasismanila.com
Address:169 Aurora Boulevard, San Juan City
Built-in Stage or Platform
Lights and Sound System
Bridal Suite
Offers Complete Wedding Packages
Free Ceiling Drapings
With Cocktail area
Free Parking
With Security Staff Support
With Technical Staff Support
We can assist you in finding the perfect venue for your celebration. Please inquire to get the current rates and packages of this venue.
INQUIRE
Receive our complete list of accredited venues , enter your email address below
Function Rooms in Oasis Manila (3)
Verandah

Air-Conditioned Function Hall
Venue Rental Only: N/A
Venue + Catering Package: N/A
Buffet: 100-350 pax
Plated: 100-350 pax
Cocktail: 300-400 pax
Seminar: 100-350 pax

Orchard

Air-Conditioned Function Hall
Venue Rental Only: N/A
Venue + Catering Package: N/A
Buffet: 100-200 pax
Plated: 100-200 pax
Cocktail: 200-250 pax
Seminar: 100-200 pax

Pavilion

Air-Conditioned Function Hall
Venue Rental Only: N/A
Venue + Catering Package: N/A
Buffet: 150-450 pax
Plated: 150-450 pax
Cocktail: 300-500 pax
Seminar: 150-450 pax
We can help you find the perfect venue for your celebration
We would love to customize for you a catering package that suit your exact needs

Share with us a few details about your event. Our event planner will contact you as soon as possible